Sherwin Williams decided to host their 2015 Holiday Party at Harborside International Golf Course once again. In addition to last year's buffet, holiday gifts, dj, and photobooth, were two large screen TVs showing a monogram and music videos later in the evening.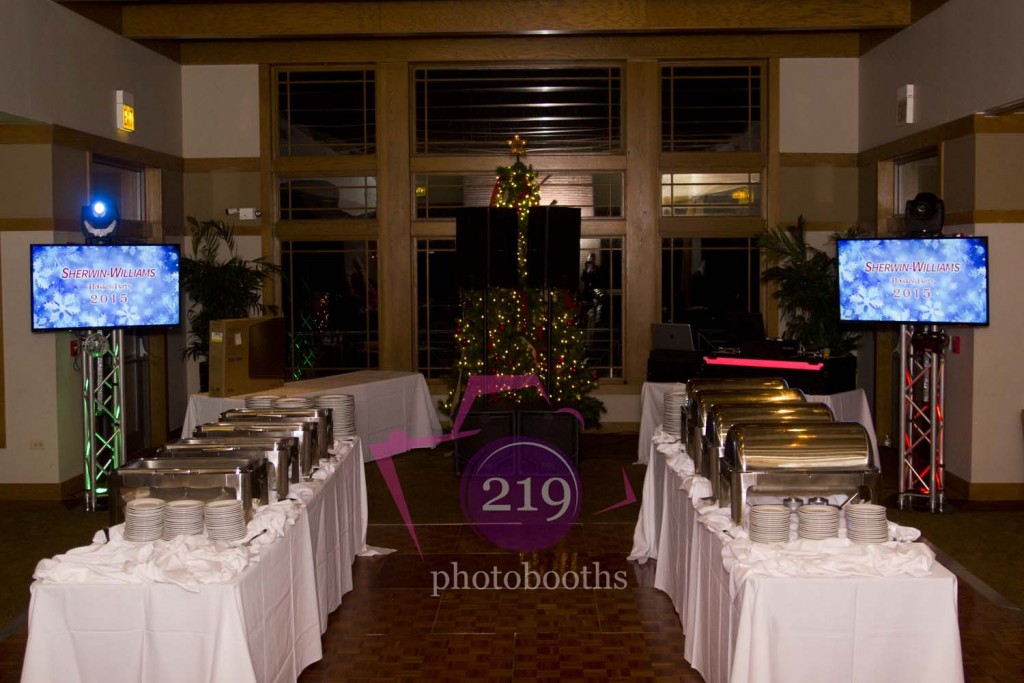 The TVs caught everyone's attention as they walked into the room displaying a red Sherwin William's logo on a snowy backdrop. Music videos from the likes of Kool n the Gang, Casper, and Taylor Swift were enjoyed by guests dancing or viewing them from the bar or their seats. The TVs were mounted on truss towers that were lit up with slowly alternating green and red lighting.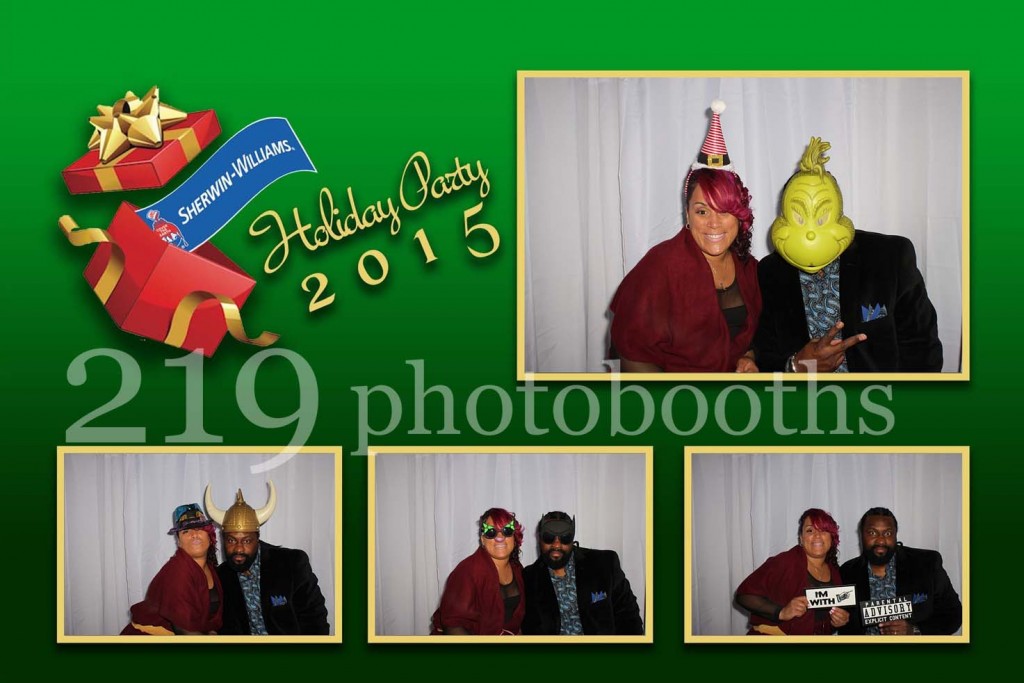 Another huge improvement from last year was the double sided buffet making it the fastest buffet line we have ever seen. It included garlic mashed potatoes, steamed fresh green beans, jerk chicken with a pico de gallo, flank steak garnished with chimera sauce, and for dessert raspberry chocolate cheesecake. Salads were served beforehand leaving guests more room at the buffet line for their meal.
Each Sherwin William's employee in attendance received a lawn chair with the Sherwin William's logo and a raffle prize. The grand prize for the raffles was a 40" flat screen TV. Other prizes were paid days off of work, and gift cards to various store such as Target, Kohls, Dicks, Buffalo Wild Wings, Sears, JC Penneys, Old Navy, Starbucks, and many more.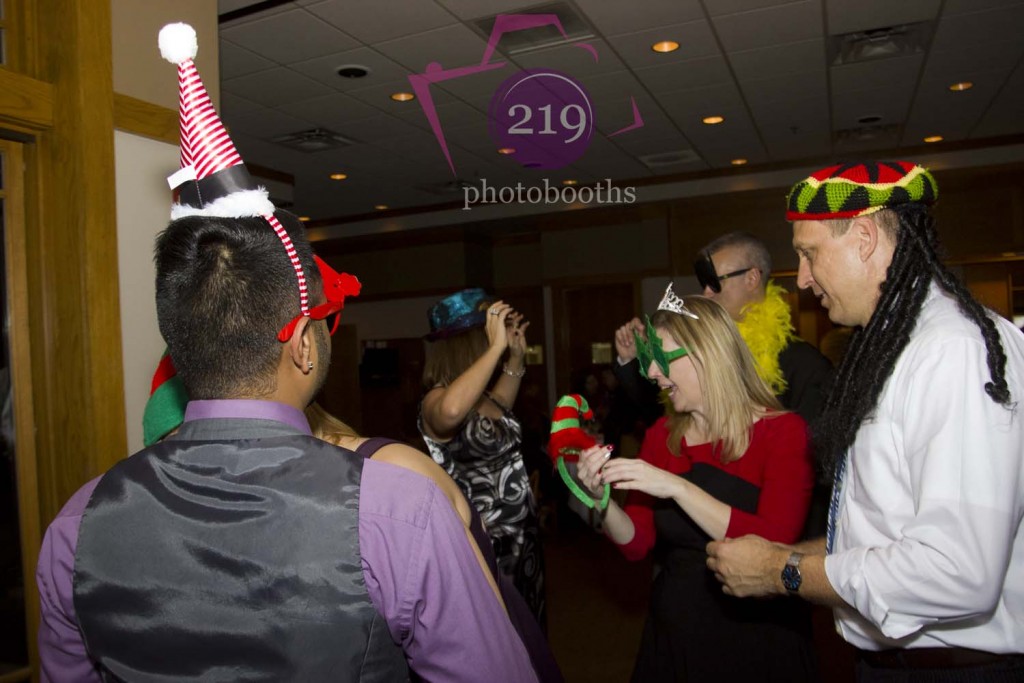 The photobooth was once again a fun staple for everyone. 4"x6" green photo strips with a present opening up to display the Sherwin Williams logo popping out were printed for each guest of the photobooth. Santa and elf hats, ho ho ho and reindeer glasses, mustaches of all styles, and many more props were touted for the 4 photos on the green photo strips.
Wanting to spice up your Holiday Party at Harborside International Golf Course with a  photobooth or some TVs? Click the contact tab above to get started today!