Bethany and Scott celebrated their art deco wedding ceremony and reception at Aberdeen Manor of Valparaiso, Indiana. Blinged out centerpieces and crystal backdrop, high energy DJ, a hanging cake, fun photo booth, snow, and more made one of the most memorable weddings.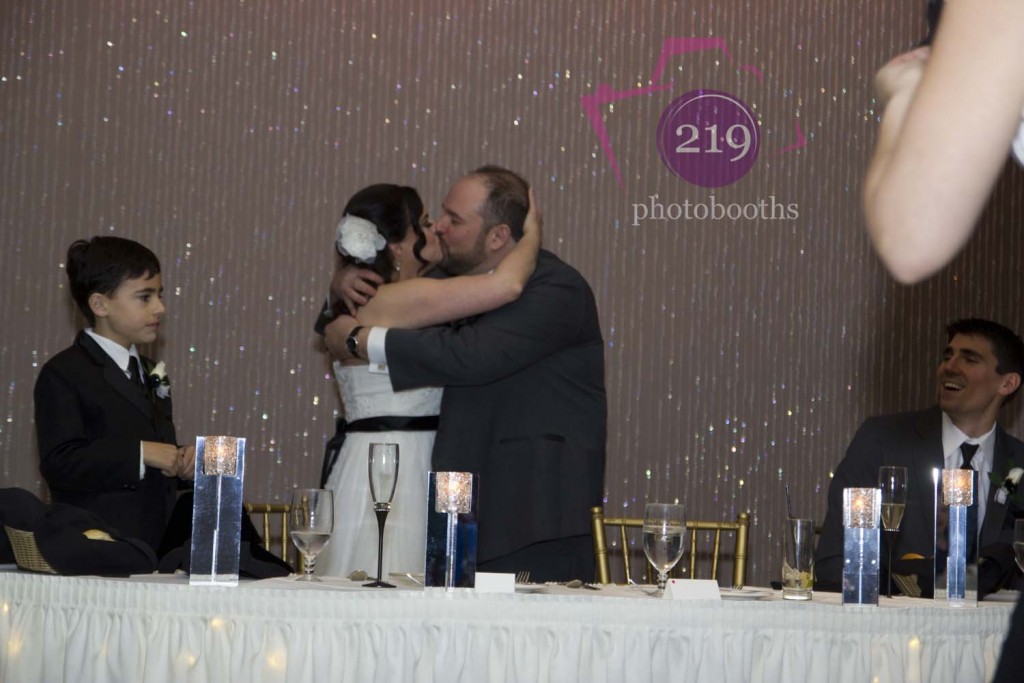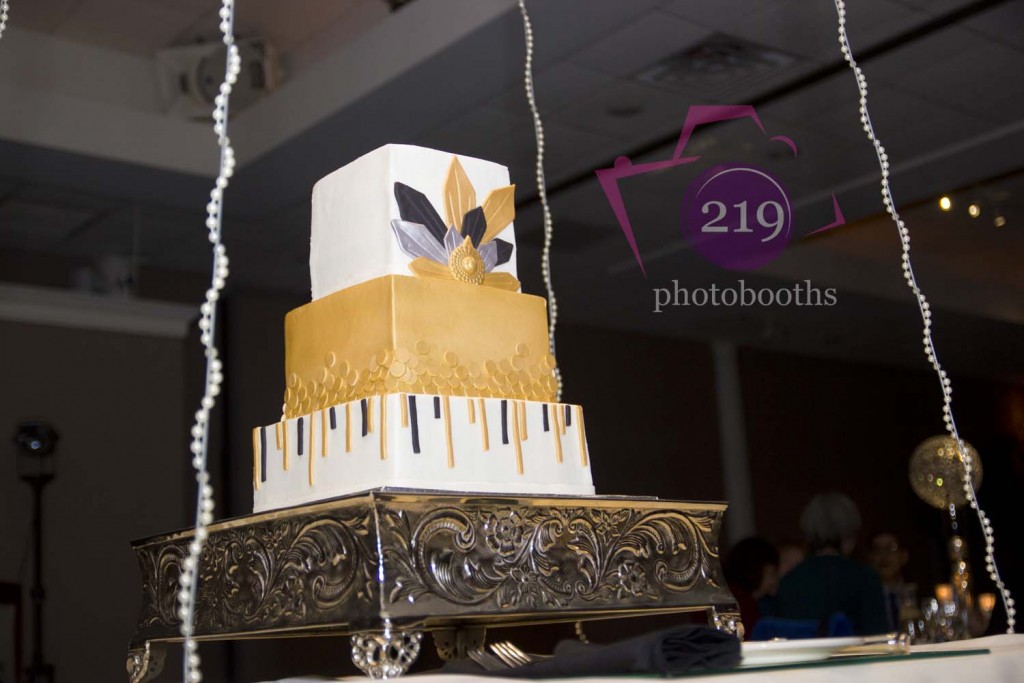 An unusually warm day after Thanksgiving was a great start to the wedding ceremony in the chapel as the Timeless Harpist, Jamie Haney, played enchanting songs. Scott, Bethany, and her son poured black, white, and turquoise sand into a jar to commemorate their new bond.
Family and friends were guided across the parking lot by candle-lit heart bags to the wedding reception. Once inside they were awed by the hanging gold, white, and black abstract wedding cake and the pin spotted centerpieces full of crystals.
After AC/DC's Thunderstruck played for the grand entrance, the best man toasted with phrases from songs including "what is love, baby don't hurt me," "you can't hurry love, you just have to wait," and "what's love got to do, got to do with it."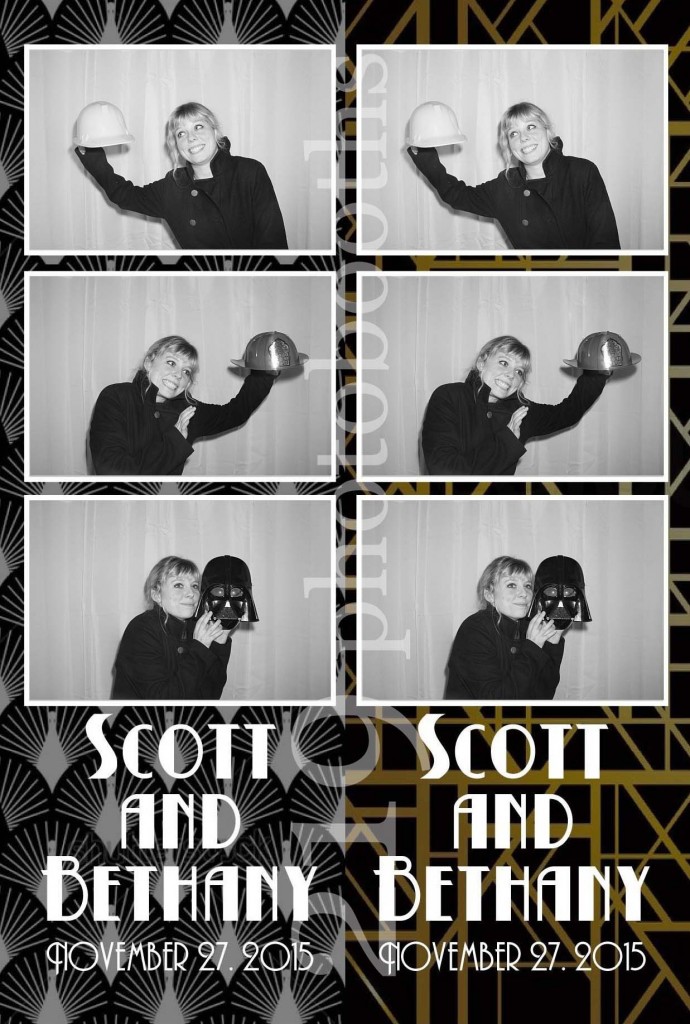 Towards the end of dinner, a black box full of couple's names was opened as guests picked a couple out. The couple performed a kiss that Bethany and Scott mimicked such as twirls, hugs, dips, and passionate kisses.
In between dancing all night to movie songs, rock of all ages, and line dances, everyone jumped into the photo booth for some added fun. Super hero props, signs on sticks, crowns and tiaras were just a few of the props donned. One gold 2×6 photo strip and one silver 2×6 photo strip printed out for the guests in which they chose which one to place into the memory book and leave a note.
Looking for a photo booth at your Aberdeen Manor wedding? Click the contact tab above to get started today!