Jamie and Chuck sailed the waters of marriage at Lighthouse Restaurant with boats, sailor ropes, anchors, uplighting and a photo booth.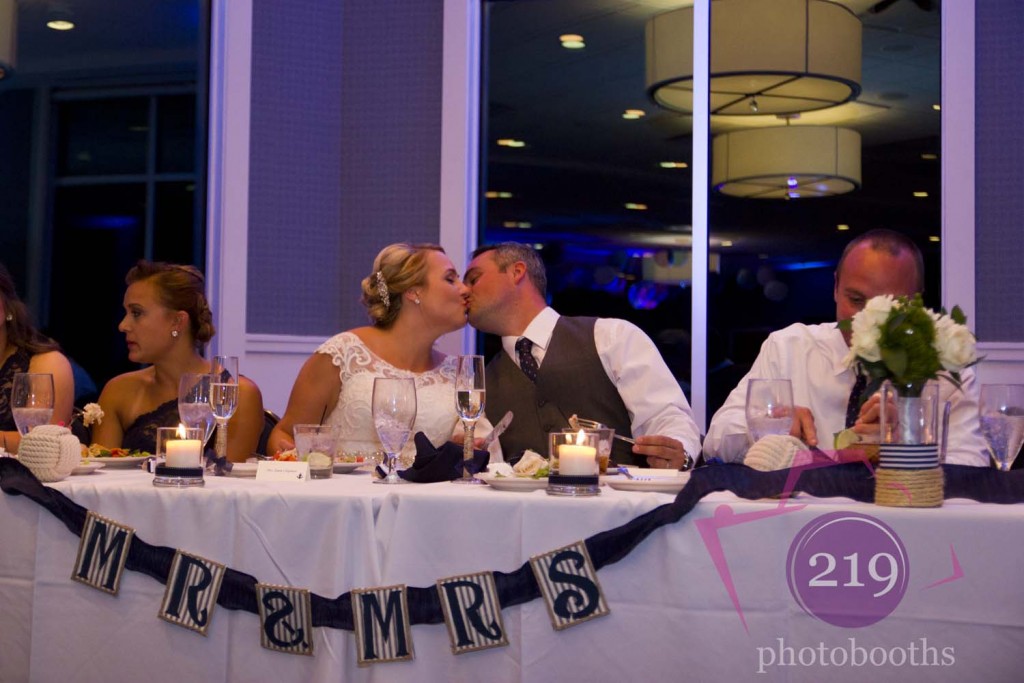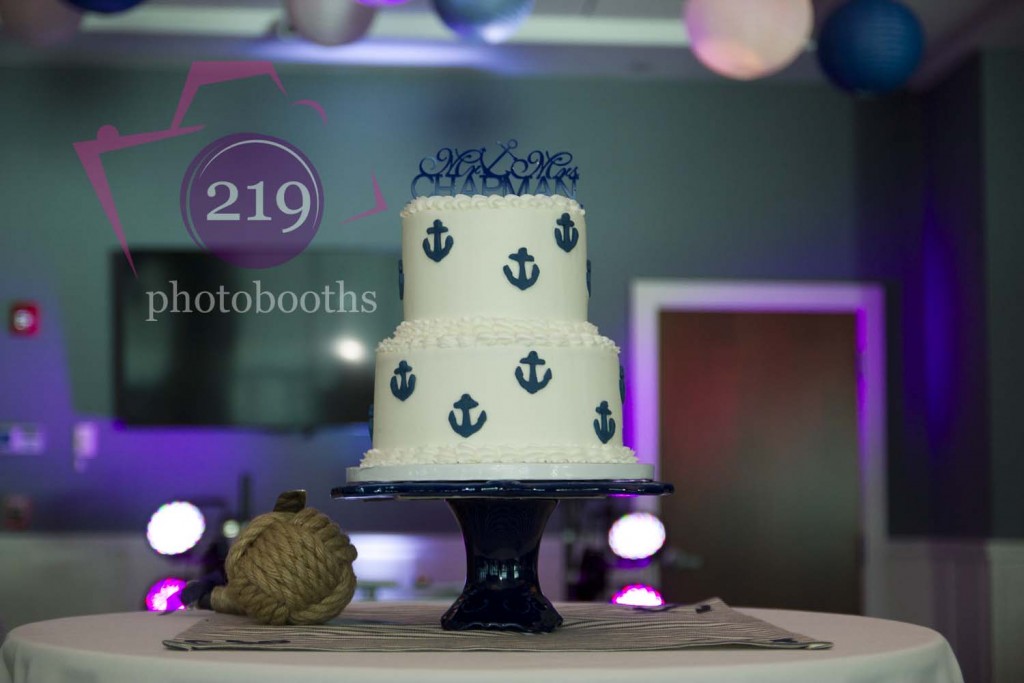 With a venue called "Lighthouse Restaurant" and a ships bow greeting everyone as they entered, the sailing theme seemed to be a no-brainer.  Once upstairs to the banquet level, guests grabbed a place card with colored anchor for the servers to give them steak, chicken, or pasta to go along with their mashed potatoes and mixed vegetables. Even the few guests that couldn't make it into town had a table of their own.
Upon entering the room a 2 tier wedding cake with anchors on it, a sailor rope ball, and cork handled hardware sat in the center of the dance floor. White uplighting highlighted the walls and the centerpieces were a flowerball on top of a glass bowl with a sailboat containing each table number. As a favor, each table had a combination of pretzels covered in white or dark chocolate.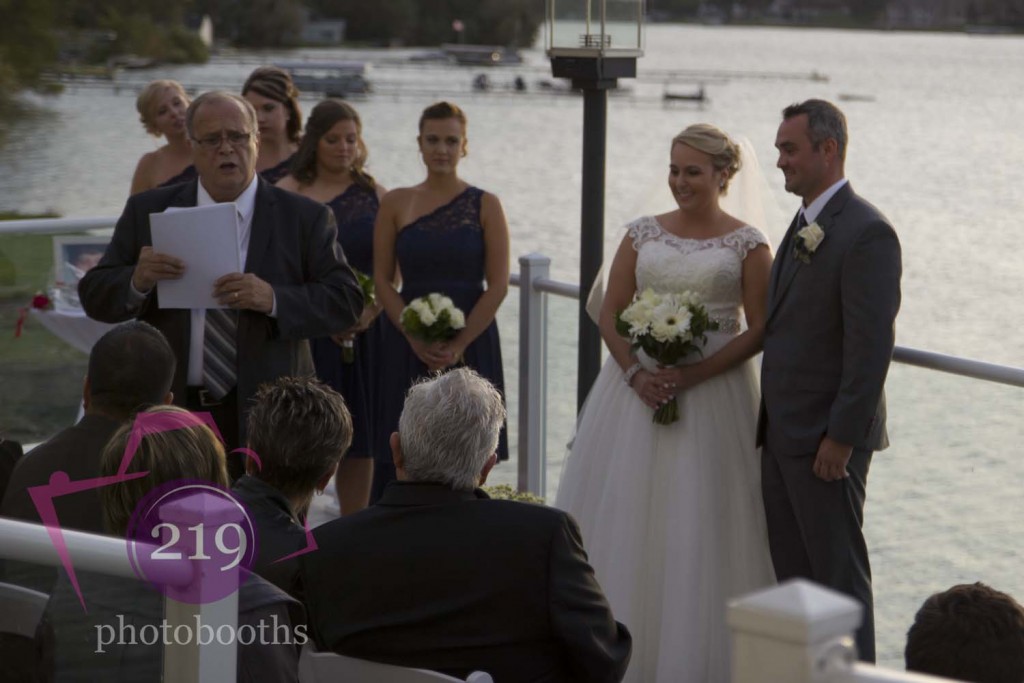 The weather turned out perfect as the sun was setting for the personal wedding ceremony on the patio. Once inside guests tried cheese and crackers, a veggie tray and other snacks for appetizers.
The photo booth opened as guests received 2×6 photo strips with 4 pictures. The photo strips incorporated the ocean theme with anchors and boat steering wheels while incorporating their blue and light green color scheme. Ocean themed props included a giant fish, flamingo, beachball, pirate hats, swords and hook, coconut bra, signs, and glasses.
Is this your first voyage for a Lighthouse Restaurant photo booth? Let us guide you along in the process by clicking the contact tab above.