Sand Creek Country Club was host to a packed house to celebrate the wedding reception of Jamie and Scott. Wonderful ideas, photobooth, dj, dessert table, and more were key in making the wedding unforgettable.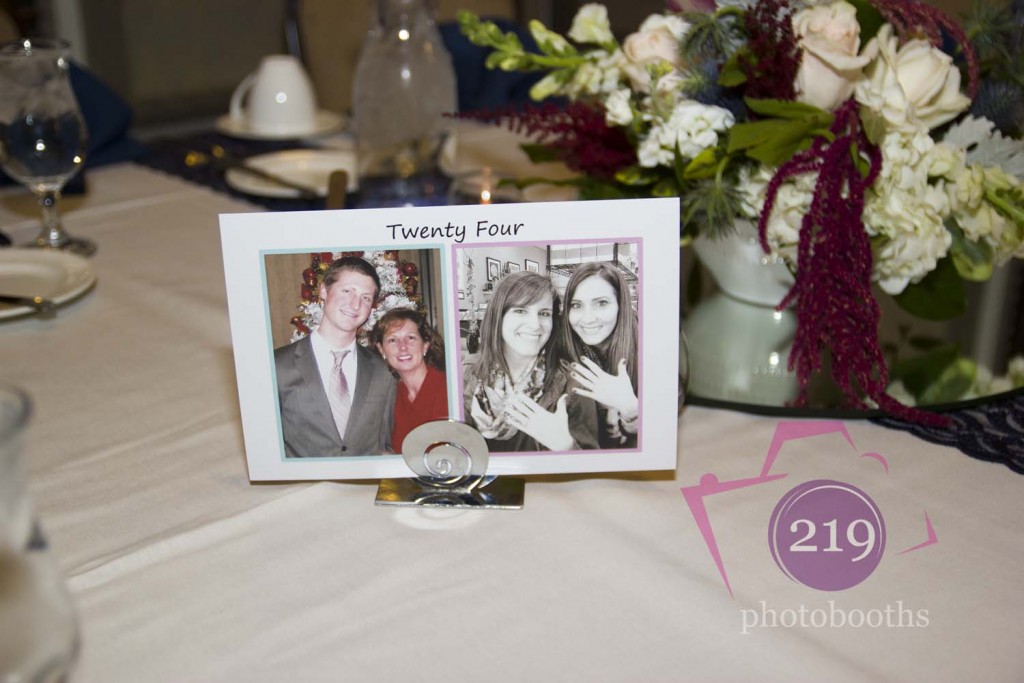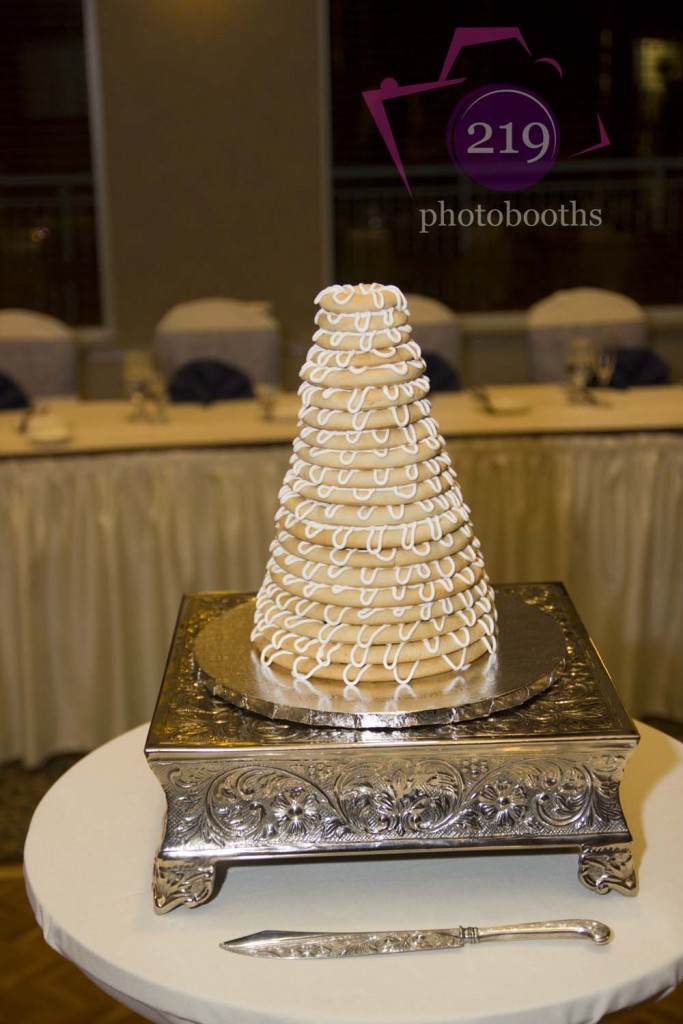 A page was taken out of the Scott Vidimos book on how to be successful in life as the best man had the guests in tears, laughing hysterically and everything in between as he gave 10 points to sum up the book. The maid of honor followed it up with some personal childhood stories and the brides brother surprised them with a toast that had male guests bringing up old keys to Jamie's house.
In the center of the dance floor stood a Danish wedding cake. A towering ring cake that was pulled apart instead of cut. The number of rings pulled was to correspond to the number of kids Jamie and Scott will be having. Fried shrimp, egg rolls, stuffed mushrooms and more were passed during cocktail hour as the bar and photobooth were opened.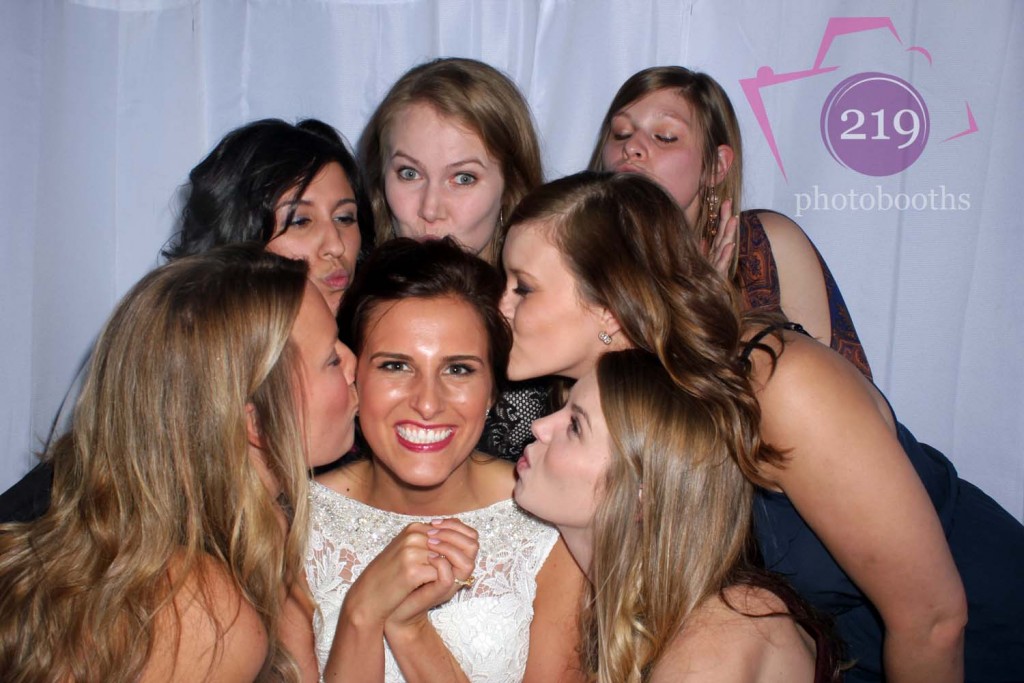 Each table had blue fan shaped napkins on the guests plates and table numbers were pictures of Jamie and Scott at the age of the table number. The centerpieces varied between short floral arrangements and tall candle holders. Dinner was a plated meal of chicken, filet mignon, or a vegetarian entree.
The bar, photobooth, and dessert table were all in a connecting room. Bags and oyster pales (Chinese takeout boxes) were filled with frosted oatmeal cookies, peanut butter cup cookies, Heath cookies, chocolate frosted chocolate chip cookies, various truffles, almonds, gummies, and so much more. 2×6 photo strips were full of pirates and super heroes that guests left in the memory book.
Click the contact tab up top for an unforgettable photobooth experience at Sand Creek Country Club!